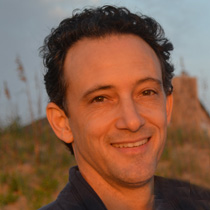 As well as a Homeward Realtor, James Cosentino is owner and principal of Equitable Appraisal Corp., a successful residential appraisal company located in the Tampa Bay area. James is a graduate of the University of South Florida where he received a degree in Public Relations.
James began his career in the real estate industry as a residential appraiser.  After his apprenticeship, he decided to open Equitable Appraisal Corporation, a successful residential appraisal company.  His company has maintained clients from corporate banks, attorneys, and other industry leaders.  His skills have helped investors turn a higher profit, attorneys win their clients foreclosure cases and he has stayed the course during the Florida real estate crash.   His valuation knowledge has become a major advantage to his current buyers and sellers.
Now as a Realtor, James specializes in applying his experience and market knowledge to help his clients negotiate the best deal for their needs. His valuation experience has helped past buyers received multiple offers close or at the asking price.  His passion for restoration and renovation has helped his clients see the highest potential and assisted them with preparing their home to be "market perfect".  James offers his client 15 years of experience in the Tampa Bay area in valuation, restoration, renovation and sales.
In his free time he can be seen taking his son and daughter on a wagon ride through his historic neighborhood in Dade City, FL.  In his not-so-free time, he can be found renovating, restoring and maintaining his beloved 1928 country cottage.
Office: 813-441-0400Mobile: 813-785-9878Fax: 813-482-9120